Building the future
OUR MISSION
It is the mission of Latina Leaders of Kern County to foster leadership, to identify and develop opportunities for Latinas, and to influence key issues affecting our community.
PHILOSOPHY
It is our philosophy to be committed, open minded, and inclusive.
KEY MESSAGE
"Building a Stronger Community, One Leader at a Time."

Latina Leaders of Kern County was founded by Linda Quioñones -Vaughn in 1998, after Linda recognized the growing need for an organization focusing on Kern County Latinas and their contribution to greater Kern County. Kern County was rich with non-profits, but no organization prior to the creation of Latina Leaders of Kern County looked at the special needs and contributions Latinas bring to the community table. The organization was created with a deep understanding of the historical importance that Latinos have played in development of the Central Valley and the significant, yet sometimes silent role Latinas have played in the development of this history. Latinas are one of the fastest growing segments of the population. Latinas represent over 40% of all new businesses being started. The success of the Latina represents the success and health of the community as a whole. Latina Leaders is committed to the development and empowerment of Latinas, and the Kern County community.
Meet the local women that make up our Board of Directors.
The Board meets the 1st Tuesday of every other month at 5:30 pm
Our meetings are open to the public. If you would like to be a presenter or guest speaker please CONTACT US to get onto the agenda!

Gabriela Gonzales
President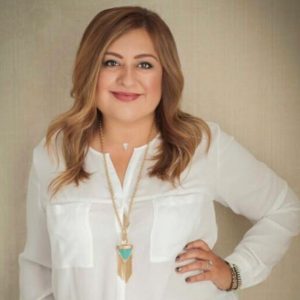 Paula De la Riva-Barrera
Secretary



BECOME PART OF THE BIGGER PICTURE AND
Say Hello!
We love hearing from our community and answer any questions you may have about our programs, membership, sponsorship opportunities and more!