REPRESENT the future
OUR MISSION
It is the mission of Latina Leaders of Kern County to foster leadership, to identify and develop opportunities for Latinas, and to influence key issues affecting our community.
PHILOSOPHY
It is our philosophy to be committed, open minded, and inclusive.
KEY MESSAGE
"Building a Stronger Community, One Leader at a Time."
The Latina Leading the Way Awards and Dinner Banquet is LLKC's annual fundraising event that honors three local outstanding Latina professionals in Kern County. Latinas Leading the Way also salutes their Youth Leadership Program high school Latinas during this event.This major fundraiser supports our youth program, and other activities targeted to professional Latinas in our community. The women honored with the awards are selected for their exceptional professionalism, achievements and commitment to our community.
LLKC Objective/Goal: To highlight the achievements of local Latinas and build acknowledgement of their contributions to Kern County. The event is expected to raise as many funds as possible for the annual Youth Leadership Program (the cornerstone program of LLKC).
Latina's Leading the Way 2019 Honorees
This year, we celebrate the 20th Annual Latina Leading the Way Awards event – a milestone year – where we will recognize three professional women who are making a mark in our community. This year's slate of Honorees represents the true essence of our organization's mission. We are honored to award the following women:
Claudia Catota, Chief Diversity Officer and Special Assistant to the President, California State University, Bakersfield
Teresa Romero, President, United Farm Workers
Beatriz Trejo, Attorney, Chain, Cohn, Stiles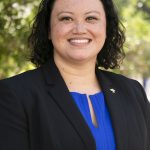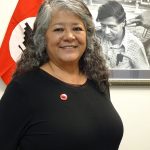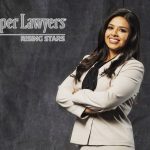 Latina's Leading the Way PAST Honorees
Beatris Espericueta, Executive Director, Kern County Farm Bureau

Sonia Rodriguez, Chief Operating Officer, Parent Institute of Quality Education (PIQE)

Lillian Tafoya, Board of Trustees, Bakersfield City School District (BCSD).
2017:  Xochitl Garcia, Gabriela Murguia, Racquel Pina

2016:  Isabel Bravo, Gabriela Mello, Lourdes Nilon

2015:  Camila Chavez, Sylvia Picazo, Lisa Kent

2014:   Natasha Felkins, Nora Dominguez, Felisa Patino

2013:   Linda Quiñonez-Vaughn

2012:   Aida Molina, Connie Perez, Leticia Perez, Lucy Zarate, Norma Diaz

2011:   Denise Ornelas, Maria Reyes, Sarah Ketchum

2010:   Kathryn Lomely, Mary Amelia Cavazos Reyna, Ramona Herrera

2009:  Christina Lizardi Frazier; Laura Arredondo, Rosemary Wahl
BECOME PART OF THE BIGGER PICTURE AND
Say Hello!
We love hearing from our community and answer any questions you may have about our programs, membership, sponsorship opportunities and more!